Ahhh…the thought of spending an hour (or a few) getting pampered while sipping chilled cucumber water and breathing in the scents of fresh eucalyptus to the tune of the whimsical sounds of Tibetan bowls being played under candlelight. Is there anything more relaxing? No, not much. Unless you're someone who stresses about proper spa etiquette and acceptable spa attire – believe it or not, this is a common cause for certain people to never make it to a spa! *Sigh*…if they only knew what they were missing.
We think everyone deserves this simple luxury and in order to help make a spa experience enjoyable, we have put together the following easy-to-follow list of things to consider when selecting a spa, as well as common practices to follow so you walk in as confident as can be as you embark on doing absolutely nothing but lie down and close your eyes.
First thing to consider is Location
Depending on where you live, you may have a few fabulous spas in your neighborhood or you may need to travel a bit to get to them. Either way, begin your day of relaxation by choosing the easiest and most enjoyable route. A spa with a nice view won't hurt either…imagine getting a massage on a pool deck overlooking the ocean, with the sounds of waves and an ocean breeze blowing on your skin.
Then, we have Staff/Experience
Do your research and visit the spa's website to see if their therapists are listed along with their years of experience. This will help you in deciding which therapist to book for your treatment. If the information isn't readily available on the website, give the spa a call – the receptionist should have this information ready to be shared.
Followed by Cleanliness
If you're able to visit the spa before booking your treatment, we would recommend doing So to avoid disappointment. This way you can take a quick look at how the spa is kept and determine if you would feel comfortable spending a couple or a few hours of pampering there.
You'll need to be familiar with the Services Offered
Day spas can offer a wide variety of services. From massages, to facials, to body hair removal, to manicures & pedicures, to energy healing. Determine what areas need a little love and choose the spa that offers those treatments.
And, finally find out about additional Available Amenities
Day spas are called "day spas" with the intention of patrons spending, well, the day at the spa. Your experience shouldn't begin and end only with the treatment you booked.
Make time to enjoy the amenities that may include a plunging or swimming pool, hot tub, gym, fitness or meditation classes. Visit the spa's website to review their amenities or call and ask about what you will have access to during your visit.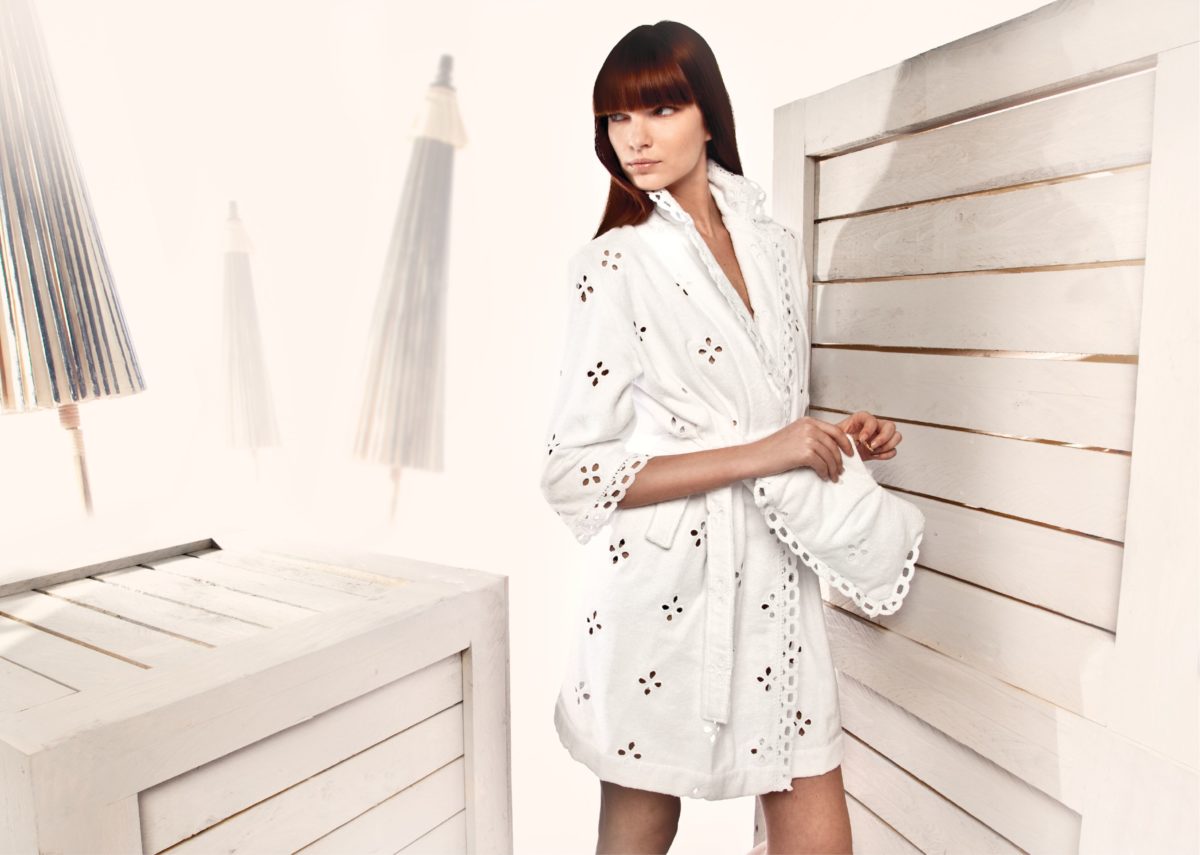 So now you've made your spa appointment and are prepared for your treatment and after-treatment treats (i.e., plunge pool, hot tub, sauna, steam room, hair styling, etc.)! Upon your arrival, the spa host will check you in and lead you to the ladies lounge for you to change out of your clothing and into one of their robes. (Note: you can bring your own spa-wear if you'd like! And, we recommend one of our luxurious Luna Di Giorno bathrobes, turbans, towels and slippers.)
Once you have changed into your robe, you would then be lead to a waiting area where you may relax on a chaise and flip through one of the many magazines and books they are sure to have on-hand for your enjoyment. A short while after, your therapist arrives and will call you by your first or last name, and will lead you to your treatment room. He or she will excuse themselves, to allow you privacy to disrobe and make yourself comfortable under a warm blanket on the treatment bed. Depending on what you have signed up to have done – facial, massage, or both – you may be on the bed from 30 to 90 minutes, so make sure you are comfortable! If you are too cold, ask for another blanket, and if you are too warm, ask for the temperature to be adjusted in the room. Do not be shy, as this is YOUR time and you should enjoy it from beginning to end. Your therapist's sole job for the time he or she is with you is to meet or exceed your expectations.
During your treatment your therapist should ask if you are comfortable depending on what you are having done. If you are getting a massage, they will ask how the pressure is and whether they should go softer or harder. If you are getting a facial, they will ask if you would like extractions or if the heated towels are too hot. If they happen to not ask any similar questions, feel free to speak up and voice your discomfort, if any.
Upon completion of your treatment, the therapist will again give you privacy to get up and put on your robe, returning to guide you back to the lounge or the waiting area. From this point onward, you are free to use the spa's amenities (you would have confirmed this at the time of making your appointment, and/or at check-in). Spas typically allow you to spend the rest of the day, depending on that particular day's schedule.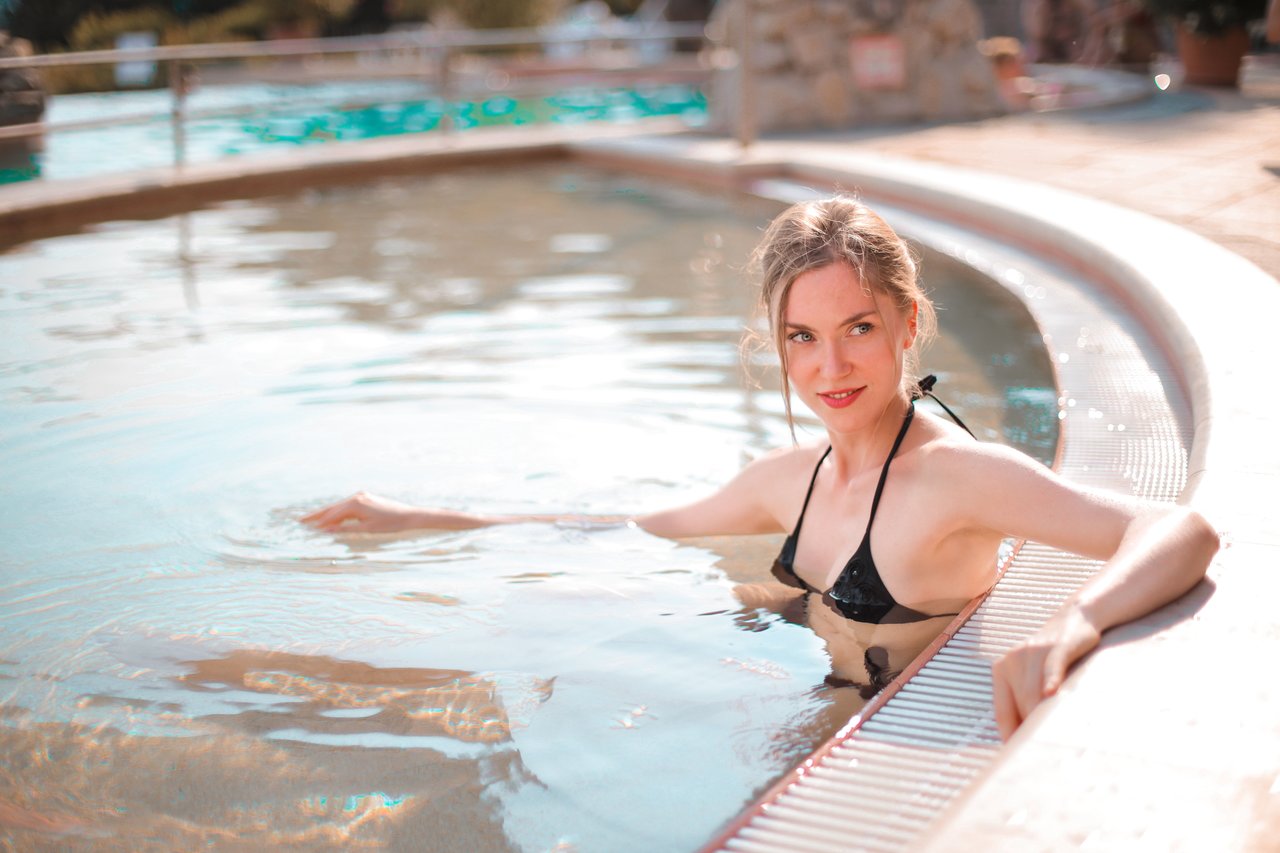 Once you are ready to call it a day at the spa, you may shower and dress at the ladies lounge at your leisure. Leaving behind any items that you may have borrowed from the spa (robe, towel, slippers). There, you would find bath gel, shampoo and conditioner, hair dryers, hair spray, deodorant, qtips, tissues, body lotion, etc. — however, we do recommend confirming these items will be there at the time you make your appointment so that you are not left without any of your necessities.
At check-out and payment, you may leave a tip for your therapist. The amount is to your discretion, based on your satisfaction of their service. Typical tips range from 18% to over 25%. Certain spas will allow you to add tips to your total and pay in full by credit card. Others will require you to leave your tip in cash. We suggest also confirming this prior to your arrival.
The last suggestions we will make is leaving a review for both the spa and your therapist. Help your fellow spa-goers with their decision-making. If you had a great experience, share it on Yelp or Google reviews, or on the spa's website if it has a reviews section. If you happened to not have a great experience, share it with the spa manager and give him or her the opportunity to correct the mishap. You may even get a complimentary mini-treatment, discount for a future treatment or beauty samples! And, who doesn't love free beauty samples?